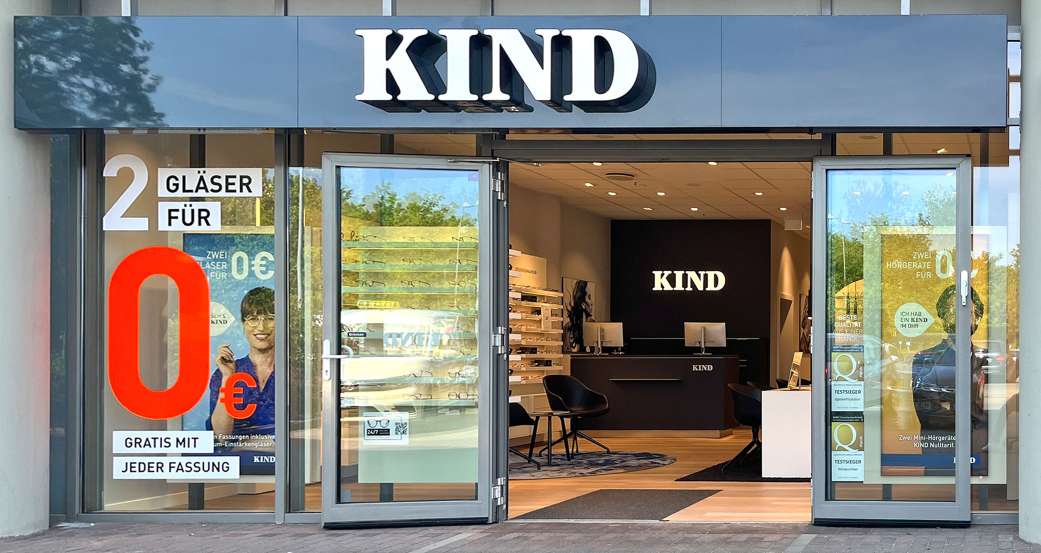 KIND
Optics and hearing aid store
Opening Hours:
Mon - Fri:
09:00 - 18:00 o'clock
Sa:
09:00 - 13:00 o'clock
About KIND
KIND is the leading family hearing aid audiology company. KIND is one of the world's most successful and fastest growing companies in its sector with a total of more than 650 specialist stores and over 2,500 staff.

KIND is continuing to further develop its high quality standards in close cooperation with experienced ear, nose and throat specialists and health insurance companies.