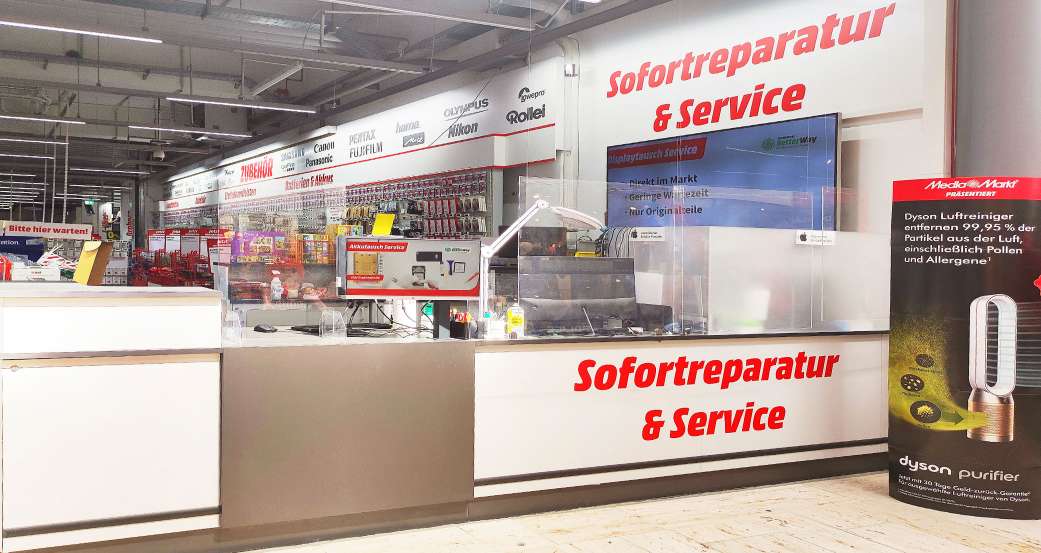 MediaMarkt Handy-Sofortreparatur
Immediate mobile phone repairs
Opening Hours:
Mon - Sat:
09:00 - 19:00 o'clock
About MediaMarkt Handy-Sofortreparatur
Media Markt offers immediate mobile phone repairs. Display change, battery replacement, pushbutton repair and related repairs for all common mobile phones at a fair price and a with 12-month warranty period.

Additional information can be obtained at Media Markt directly.